Whether you have a twenty page booklet or a four thousand page maintenance manual, Crawdad Communications has the experience to convert your analogue data into a useable electronic format. And because we perform a custom analysis of your project before we start working, we can give you the advice you need to decide between PDF, HTML, SGML, database driven, or zipped files. Depending upon your user base, we can provide solutions that include both CD-ROM and Internet delivery.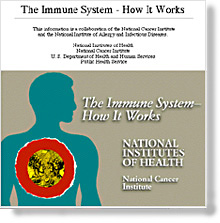 We have expeirnece with both DoD and Federal customers. Our capabilities include file conversion, OCR, graphics modification, scanning, and cross platform translation.
When the National Institute of Health wanted to put their public education pamphlets on line, we created an architecture that went beyond a simple translation from print to web. The on-line brochure uses hypertext links for definitions and cross referencing.
Email or call at 703.968.4200 and let us tell you why you've already found the answer to all your Internet needs!
CRAWDAD Communications, Inc. | 703.968.4200 | Email